Hi  All,
     I don't usually like to start with an apology, but it's been three months since my last email! I'll update you first and then, hopefully, write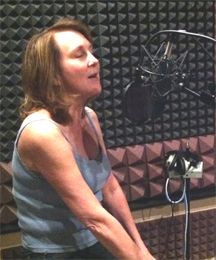 something that can be useful to you! Maybe I can help you avoid the "character-building learning experience" I went through in April. Instead of going the route of "What was I thinking?" I'm trying the kinder, gentler route called, "What was I learning?" The good news is that no one was shot and no one died!
     In April, I recorded a new CD called "Western Stars" (due out at the end of Summer); I did a concert by the same name; we packed for our six-month move to Jackson Hole, WY; and our family welcomed a new baby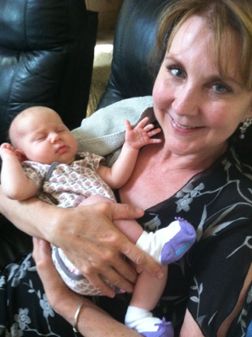 Granddaughter named Savannah into our world!
     I'm not sure what I was thinking, but I'm not used to thinking in terms of any physical limitations...and to be honest, I guess I had no idea how long the recording would take!  To make a long story short... I got the flu: real, sick in bed, coming in and out of awareness for several days, going to the doctor to get medicine, and coughing for three weeks sick with flu!
    Ok! Enough of that; what was I learning? I was learning the importance of BALANCE. I was learning that too much of a good thing can be not-so-good. Have you ever had too much of a good thing? I remember as a kid on Halloween one year I got a taste for licorice. I ate all the licorice in my goodie bag in one sitting. Do I have to give you the rest of the story? Balance is what we all have to learn. Balancing the giddy dizziness of the heights of extreme dreambuilding and the sober discernment of cultivating healthy habits, cautious optimism, and realistic expectations. BALANCE!
    Since we've been in Jackson, I've been thrilled to again join the Jazz Foundation of Jackson Hole as their lead vocalist and one of their guitar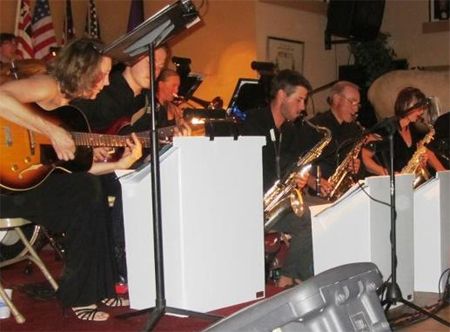 players. It is like riding a big wave: singing and playing with a Big Band. I'm actually learning to read music for the first time in my long music career. Remember the movie "The Miracle Worker," when Helen Keller learns how to say the word "water," and understands everything has a name? That's how I'm feeling!
      Now that we are back in touch, maybe my experience can remind you that we are all human - even when we're used to the thrill of victory we can, on occasion,  come face to face with our, "What was I learning?"  I'm working on a gentle coaxing of my body back to good habits in sleeping , eating, and exercise.  I'm trying to get outside some every week for some fresh air and a hike.  In other words, BALANCE! 
Hope you are enjoying your summer! 
Lee Robert
"Cowgirl Jazz"
www.leeleemusic.com
602-540-0063