Hi Friends,
   We just got back from a week's road trip: Banff, Alberta, Canada. I've included a picture so you can see that there are no "bad views" in Banff!    Please do go to my Facebook Photo Page and click on "Car Club and Banff" to see the complete picture adventure. There is no town on earth like Banff. We enjoyed the town "top down" on our new little Sky....which leads me into the second purpose for this trip.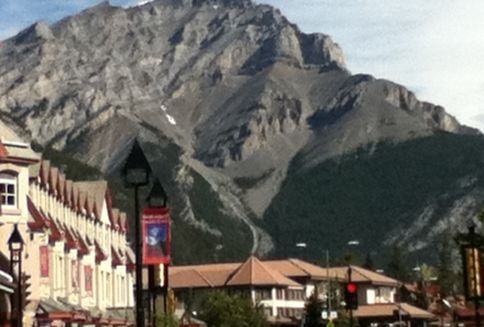 In Spokane, Washington The Pacific Northwest Roadsters Club had their annual gathering for Saturn Skys/Pontiac Solstices.  Fifty cars gathered to compare engines, tailpipes, and under-hood modifications - and, of course, acceleration ability! The experience of 50 cars on a cruise threading their way on the freeway by a beautiful lake was something unique.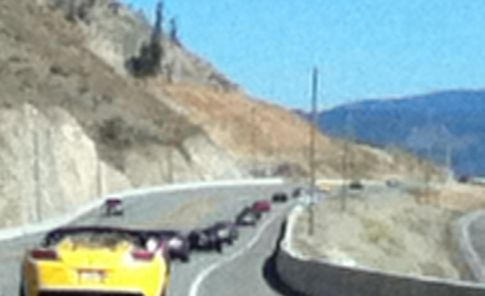 We all need inspiration in order to refresh our efforts and be effective at whatever it is we are doing.  Seeing new things, meeting new people, hearing different sounds, getting away from our routines.  I like to think that whenever we give ourselves the gift of something different, it will enrich us in some way...inspire us to grow. 
    Which brings me to my final thing to share.  Earth Friends Summer 2011 newsletter is being printed as you read this!  But you can see it online before anyone by going to www.earthfriends.com.  Click on the newsletter icon and then click on Summer 2011.  There's a very interesting article in there (even if I do say so myself!) by Edward Humes called "Blood and Oil."  "The US Military is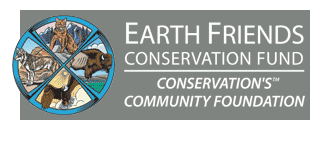 embracing alternative energy - but not because of climate change.  Up to half of the yearly American casualties in Iraq and Afganistan have been incurred guarding fuel convoys.  The Pentagon will no longer tolerate oil's "burden in blood."
     The Marines of India Company harbored doubts about the experimental solar powered gear.  But they put it to the test.  The portable solar generators and battery packs that powered the Marine's lights, radios, and computers day and night ran quietly, cooly, and cleanly.  India Company went from a noisy easy target for insurgents, to a silent, stealthy, safer outpost."
     There are several more good articles in there and the pictures, by Karin McQuillan, are fantastic.  The wildlife and landscape images are truly awe-inspiring!  If you are not already signed up for the "hard copy" newsletter, please do go to www.earthfriends.com and sign up.  Make sure you include your "snail mail" address because it is mailed to you.  Sometimes it really does pay to see the pictures up close and personal - very inspiring!  I hope that you will become fully aquainted with Earth Friends if you are not already, and I believe you will find a little known secret if you do not already know it:  I believe the secret to inspiration, is in giving back. 
Happy Trails,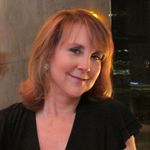 Lee Robert
"Cowgirl Jazz"
www.leeleemusic.com
602-540-0063