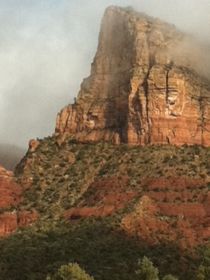 I have just had the thrill of writing and recording a song entitled, "Walls With Doors," completing a project I called THE GREATEST SONG IDEA CONTEST - 2011. The contest was held Aug 1 - Sept 15, 2011 and it was quite surprising and wonderful to get 35 submissions: some funny, some serious. A group of musicians and songwriters chose 20 finalists, and  on Nov 15 a winner and four runners-up were selected.

   The ideas were very creative as you can see by going to my website and clicking on "news and press." My challenge, then, was to write and record a song from the winning idea that the winner (and I) could download digitally and send to friends, family, and fans as a holiday gift. I wondered if I could write a song from someone else's idea,  but I was up for the challenge. The worst that could happen is that I write a bad song, right?
    Thoughts simmered for a few weeks about the winning idea which I include below... 
Barry Brooks:
"I've been thinking a lot about walls lately.  Fifty years ago the Berlin wall went up. (Thankfully, it came down in '89.)  Walls between neighbors, and of course, the passion out there to continue building walls at the border of Beautiful Mexico.  I'm remembering President Reagan's words, 'If we have to have walls, let's make sure there are doors in them for people to walk through."

    The holidays are upon us and one of my favorite  parts of the holiday tradition is the Nativity Story. One of my family traditions growing up was my Father reading the story of the birth of Jesus from the Bible. This was ceremoniously done after Christmas Eve dinner before the Christmas program performed by all of us! In my minds eye, I thrilled imagining angels coming to the shepherds and how terrified they were at first; the wise men following a star, and the family with the baby Jesus in a manger in a humble stable - the inspiring concept of hope, peace and goodwill to all people.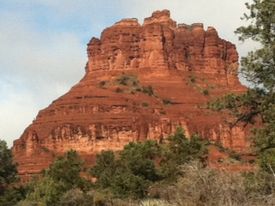 About 10 days ago  I started writing the song with a backdrop of Mexico and the Nativity Story. Arizona is filled with the colors, flavors, and culture of Mexico and Arizona is where I was born and raised. It seemed a natural way of communicating the concept of the song idea presented.
   At it's best, my songwriting feels more like I am a "channel" than where I actually construct and write. I hardly remember the process - it took a few hours. When I'm in a creative zone, a song can practically write itself! I wrote "Walls With Doors" with very few changes.
   Regardless of philosophical persuasion, this is the season that, hopefully, reminds us of love, peace, and goodwill to all - and this is the true spirit behind the song. I would like to think that there are doors in every wall we encounter in our lives.  You have your walls, I have mine.  Maybe you have encountered a wall that I am faced with today, and can show me where you found a door to walk through. I assure you, I will do the same for you if it is within my power.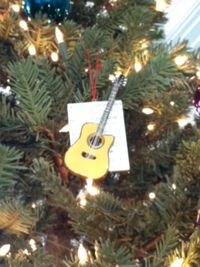 As my holiday gift to you, you can listen to "Walls With Doors" by going to my website and  can download it for free by following the directions. Blessings to you and yours for a wonderful holiday season and may you always find the door in any walls you encounter in your life's journey!
LeeLee Robert
"Cowgirl Jazz"
www.leeleemusic.com
602-540-0063