"The Cowboy Way" is a philosophy that brings back a time (hopefully not  "gone by") that believes when you said something you were good for your word; that your reputation was what you stood for; that you humbled yourself to the Divine Creator; that you were supposed to mentor those coming along after you; that you were helped where it was needed; and maybe a hundred other things that spelled out "YOUR VALUES."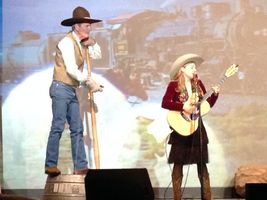 I just returned from the Cochise County Cowboy Gathering in Sierra Vista, AZ where hundreds of people who love Western Music and the Cowboy Way gathered to celebrate music, family, and The Cowboy Way.  It reaffirmed my belief in the good of the human race, that the freedom to express your beliefs is still alive as long as we let others express their beliefs with the same respect; music is the universal language; and family extends beyond the boundaries of our own home into a bigger family if we come together in love, respect, values, and helping eachother's dreams come true.  What fun!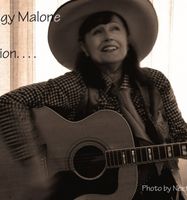 One of my greatest surprises is how much I like the poetry!  I was an English major in College (ok, I changed to performing arts later - in fact, my Dad wrote a poem about how many times I changed my major in college!). Poetry always seemed like such hard work to get through and I confess I didn't like it as well as stories.  But in the Cowboy Gatherings, the poetry is easy to understand, tells great stories, and doesn't even have to rhyme all the time!  I just love it and have joined The Western Wordsmiths Chapter within the Western Music Association because I want to try my hand at it too!  I call it Wordsmithing!
      I grew up in Arizona and it astounds me that it has taken me this many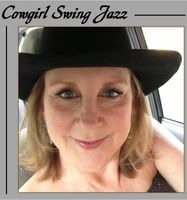 years to find out about The Cowboy Poetry and Music Gatherings that take place in my native state!  There are several: Sierra Vista, Prescott, Tombstone, and Tucson - music and poetry gatherings that celebrate the way of the Cowboy: the people, places, and stories of the west. They have them in almost every state! Even in the East! I hope one of these days you can attend one. I believe you will find that the gatherings are a wonderful experience worth repeating! Friends become family.