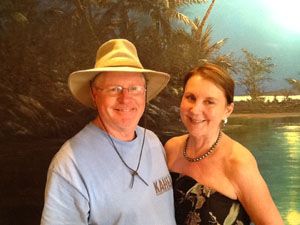 First of all, Rick and I spent the month of February "getting re-Mauied." We have a favorite spot in Kihei on Maui where we can wear flip flops, and a change of t-shirt and shorts and adventure the island to find the best "Longboard" on tap. The expensive shops at Wailea roll their eyes when they see us coming because they know we are only there to hear the music and window shop!  It was a restful and re-creative  month - just in time for the birth of our new baby Granddaughter: Savannah.
   What can I say?  Those of you who know the experience will probably be holding your breath right now expecting me to pull out the photos and bore you with the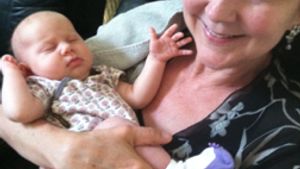 Grandmother "pablum" of "oooooo's and ahhhhhhhhh's."  Ok, I'll just give you one pic!  Our son, Ryan, and his beautiful wife, Jessica, are now in the midst of becoming new parents with all the sleep deprivation it entails - but we are perfectly thrilled! There's no doubt: it's big stuff!
     Many of you know that I have been exploring a genre of music called "Western" music for this past year.  In the 1980's Country Music and Western Music split directions and Country went in a more pop-oriented direction along with the big money.  Western wanted to stay with certain traditions, keep a high level of musicianship standards and to heck with the money.  I guess I always gravitate toward that direction, like it or not!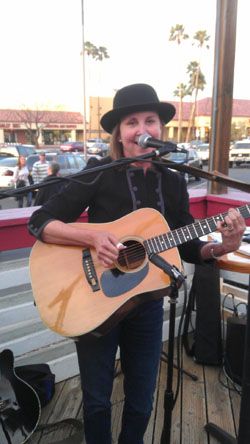 I am making an "All Western" CD right now.  Songs like "Navajo Trail, Adobe Hacienda, Don't Fence Me In, Sugar Moon" and many others will be on this CD - and a few originals too.  This is my entre into the Western Music  world and to be honest, I feel that much of my original material is Western in nature (about the people places, and stories of the West).  However, I think it is appreciated by all the fans of Western, that I show a respect for the traditional songs we all know and love - as performed by Roy and Dale (Evans of course! and remember Trigger?), Gene, etc. They want to hear my "Cowgirl Jazz" treatment of the standards and that I can grow within the traditional music. As I live in the West -  both Jackson Hole, WY and Paradise Valley, AZ - I write about what I experience here.  Stay tuned for the new CD.
     Our time in Arizona has felt short - we migrate to Jackson in mid-April and I have loved meeting new music friends and reconnecting to old - let's say "long-standing" friends.  I have played at a couple of different venues thanks to my new music pal, Jim Pipkin.  I call him, "The Great Pipkin," because I have never met such a great songwriter!  I will look forward to our continued friendship.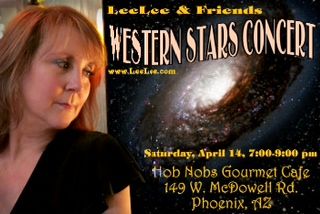 I plan to have a concert on Saturday, April 14 called "Western Stars," and we will be having Western Stars grace our stage: Jonathan Miller, Joe Bethancourt, Jack Alves, Lisa Lentz and of course yours truly.  This is my big annual music "Lalapalooza" and I am predicting standing room only. It will be in the patio of Hob Nobs Gourmet Cafe in Phoenix at 149 West McDowell.     
     But enough about ME!  How about you - what are you doing to "re-create?"  What are you doing to re-create your energy, keep excited about your life, and keep riding the wave of inspiration?  Are you allowing yourself to explore new ways of doing things? Traveling to  new towns, listening to new music, opening your mind to new thoughts?  My Dad, at age 72, reached the very height of his fame, fortune, and service to mankind.  I never saw him without a pencil or pen and a little notebook which he would scribble quotes that inspired him, thoughts and people that caught his interest.  He was a life-long learner.  His energy was famous - he was excited about life.  I hope you are giving yourself everything you need to be excited - and if not, come to the darn concert on Saturday, April 14 and we'll talk!