Hi   Friend,
I was talking to my niece, Ashley Cavett Robert some time ago, and I remember her saying, "I love babysitting for these kids; they think I'm a ROCKSTAR!" What a concept: we can all be "Rockstars" and create FANS! One of the greatest parts of being an entertainer is that people really believe you are a ROCKSTAR!  Even though I look like heck when I first wake up in the morning, and I put my socks on wrong side out from time to time, there are times when somewhere to somebody, I am a ROCKSTAR! This always gives me hope, and it should give you hope too!
What does being a ROCKSTAR really mean?  Well, obviously, it is a fantasy: a glamorized and idealized vision of who you are.  But it is also a vote of confidence in your ability to "turn on the lights" in your fans; your ability to inspire hope, vision for the greater, and an acute sense of aliveness! Walt Disney added that it created an experience that would make people want to bring loved ones and friends back to experience it too!
Whether you want to create FANS out of your family, friends, customers or co-workers... it's worth considering.  What if you decided that your very "livelihood" depended on your creating FANS out of those who you want to make a difference for in this life?  I suggest that your very livelihood does depend on your intention to create FANS out of your family, friends, customers or co-workers!
What is it that makes good into great?  What is it that makes an ordinary experience extraordinary?  What is it that turns an athlete into a Gold Medal Olympian? What is it that turns an experience into something life-changing? What is it that turns a moment into something meaningful and memorable?
I think it starts with the belief that you can, with your intention, influence this.  I believe it starts with looking inside and deciding first, if you are your own FAN!  Are you settling for a half-hearted performance from yourself?  Or have you decided that life is too short for settling for just the shavings of greatness? It starts with paying attention to the quality of your life.  It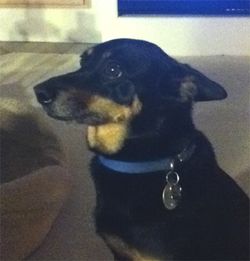 requires that you take seriously the realization that your very livelihood depends on your treating yourself and others with respect, honor, compassion and long-term nurturing and hope for the greater.  It requires a sincere prayer, "Dear Lord, please help me to be the kind of person my dog thinks I am!"
I saw my hero, Bonnie Raitt, last week.  When I was 16 years old, she was the first female performer I ever saw who could play guitar with power.  She had a gutsy quality to her music that I had never heard before.  She became an important role model for me. I wanted to express more than just "pear-shaped tones" with my voice.  She showed me that "interesting" can sometimes be more important than "perfect." She took good to great, she "turned on the lights" and inspired me to become better. She helped me and others to feel more alive and made her fans want to bring their loved ones and friends to see her so they could feel this way too! She has created a world of FANS!
If you think that it requires our being "perfect," consider this.  My Sis, who teaches second graders, says that one of the most powerful aspects of her profession is that she learns so much from them.  She says there are times when she apologizes to her kids and asks for them to tell her if they think she is overly stressed. She says that she wants them to know she has the capacity to apologize and that she is not perfect every minute of every day. Neither are they and nobody is, because we are all human and part of creating fans is the compassion that we are all human: progress not perfection.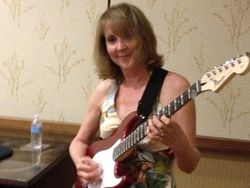 We can create FANS out of the Very Important People in our lives.  We can create those moments in our lives that create magic and keep them coming back for more.  It requires that we have a belief in our ability to turn good into great; that our lights are on and we can help turn on the lights for others, and inspire hope and a vision for the greater. We take seriously the time of our lives and are dedicated to  creating an atmosphere around us that encourages vitality and a feeling of the importance of each moment. We believe in the magic of the power of good intentions, and help others create those moments of magic in their lives.  
P.S. My new CD, "Western Stars" is now in production! To help me celebrate and to get a sneak preview of what it looks like,
click on this link
.
LeeLee Robert
"Cowgirl Jazz"
www.leeleemusic.com
602-540-0063 begin_of_the_skype_highlighting 
602-540-0063 FREE  end_of_the_skype_highlighting