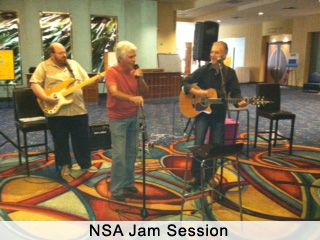 Hi All, I am currently attending The National Speakers Association convention in Anaheim, CA. 1400 influencers through the spoken word from all over the world. (See photo of NSA friends jamming; and Shoe Goddess, Susan RoAne, meeting up with me "foot-to-foot"). It is a proud time because my Father, CAVETT Robert, founded the organization in 1972. It all started with 36 people sitting around the swimming pool at the Camelback Inn in Phoenix, Arizona. It was built on the vision of an idea.
Our ability to imagine great dreams and pursue them into reality is what life is all about! I've had the privilege to be around some great visionaries, great dreamers with the guts to pursue them. When ideas come to me, I try to give them a chance before I discard them. When a song wants to be realized I respect it, give it some time, and guide it into a full realization.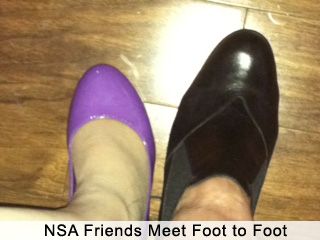 When an idea comes to you, do you give it the ol' 24x24x24? Reserve judgement for 24 seconds before you "shoot" it down? When you get good at that, give it 24 minutes; when you get that down, give it 24 hours! Your creative ideas will stand a much better chance!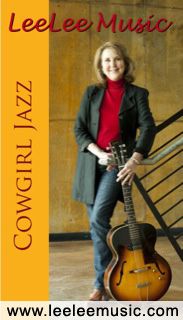 I once heard that if we infuse one part of our lives with creativity, it will bring more creativity to all parts of our lives. That is why I came up with THE GREATEST SONG IDEA CONTEST. You don't have to be a songwriter - you just have to come up with an IDEA! Remember, one area of creative juice, will trickle into other areas!
To find out the simple rules and tools for this fun game, go to "news & press" link at the right.